Thanks to the hospitality of the Lerwick family, fourth and fifth grade students from Pine Bluffs were able to visit a working ranch, and experience calving season first hand.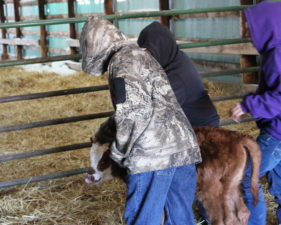 Students found real-world applications for math as they learned about feed rations; exploring exactly what it is that cattle eat.  They then took a trip through the calving barn where they were given a chance to pet a calf and milk a first-calf-heifer. As they waited their turn to milk, students learned about colostrum, and its importance to young calves.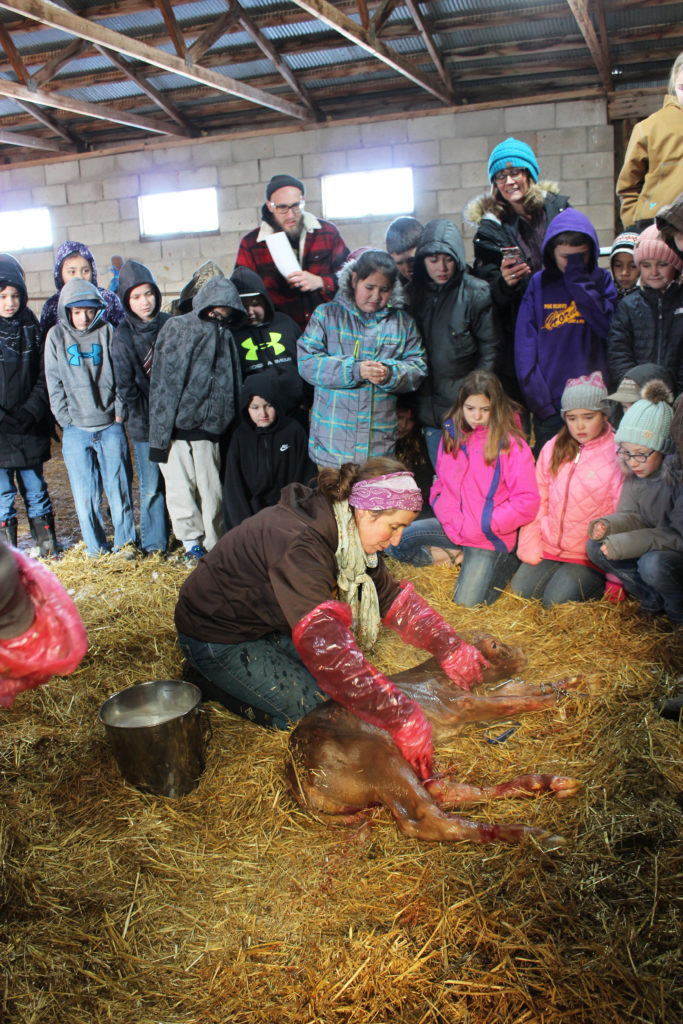 Timing worked out, and before heading into the house for lunch, students were able to witness the birth of a set of twin calves!  This was a prime opportunity to see stewardship in action– as the calves were both trying to come at once and had to be pulled. Both heifer calves arrived safely, and students left with a new understanding and appreciation for the work that goes into producing their food.
---
Interested in sharing your ranch stewardship story through the Wyoming Stewardship Project?  Contact Rindy West to learn more about becoming a local ranching contact.