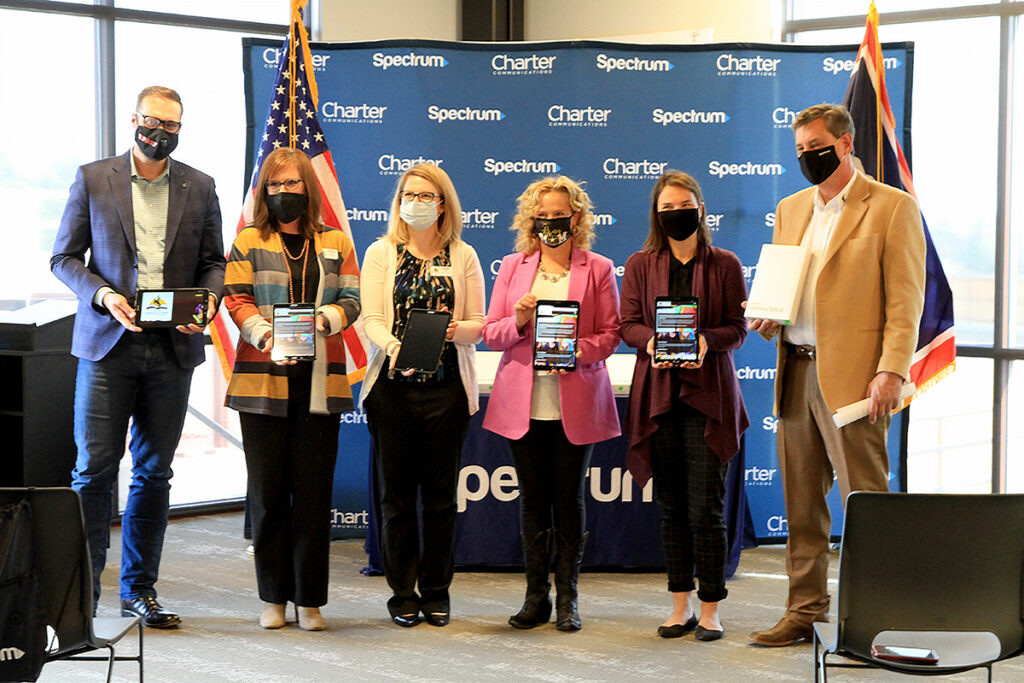 Wyoming Agriculture in the Classroom (WAIC) is the grateful recipient of 20 Samsung Galaxy Tab A tablets and a check for $2000 donated by Spectrum. Spectrum representatives, Wyoming State Superintendent of Public Instruction, Jillian Balow, and board and staff members from WAIC gathered in Cheyenne on November 6 to celebrate the gift and partnership.
Spectrum's gift will support WAIC's efforts to reach Wyoming teachers and students with high-quality educational materials from the Wyoming Stewardship Project (WSP.) Educators teaching units from the WSP are encouraged to fill out a questionnaire demonstrating the lesson's impact. After an educator submits their feedback, one of WAIC's Regional Advocates will send them a surprise gift box for their class! Their name is also entered into the drawing for one of the Samsung tablets.
Thank you, Spectrum, for helping us reach Wyoming's classrooms, and grow stewards for our future!